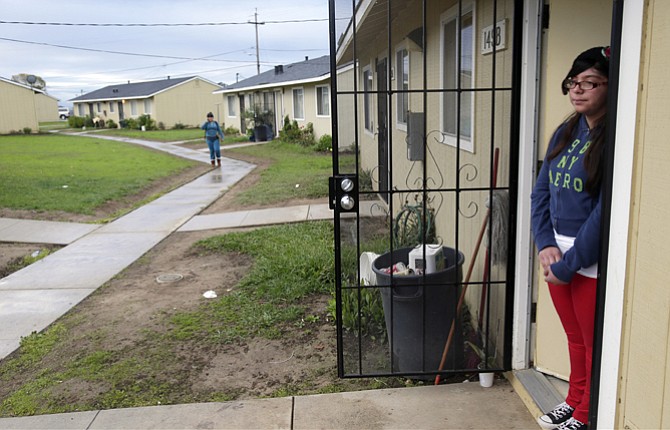 CLAUDIA MORALES, 13, waits for a friend at a migrant laborers camp. State law requires the families to move at least 50 miles away when the camps close for the winter each year.

Stories this photo appears in:

WATSONVILLE, Calif. — A lifetime of moving has taught Claudia Morales to start packing early, because like many 13-year-olds, her room "is always a mess." The hoodies go in her suitcase, but as usual, all her partially completed schoolwork ends up in the trash. Just a week later, Claudia has new notebooks, along with new textbooks, and three bulging suitcases to start unpacking 200 miles away. She does this every year. Twice.