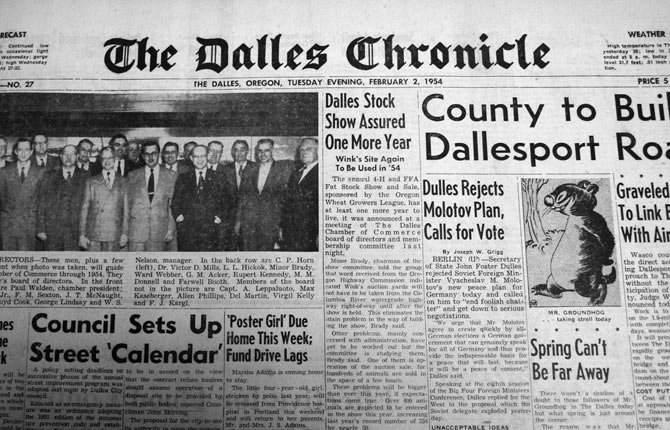 FEBRUARY MUST be the time of year when newspaper people ponder changes to their image. Feb. 2 in both 1974 and 1954, above, rolled out new designs for the newspaper. (The current Chronicle design was also rolled out in February in 2009.) Note the banner (nameplate) remains the same in both photos. It wasn't changed until the 1990s.
Stories this photo appears in:
February 2 20 Years Ago-1994 The Port of the Dalles is changing and changing rapidly. And there's no one who is feeling quite as good about it as Port of The Dalles Executive Director Scott Hege. Hege has been in the position for a few years, and said the growth process on Port property has been slow. But if the first month of 1994 is an indicator of what is to come, Hege will have his hands full for the rest of the year. Three separate structures are currently being built on Port property, and negotiations are in progress to bring in at least five others.