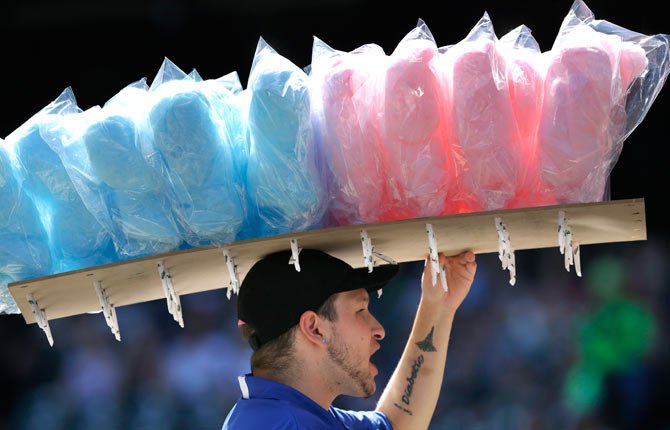 A vendor sells cotton candy at Safeco field during a baseball game between the Tampa Bay Rays and the Seattle Mariners, in Seattle in 2013. A new study published Monday, Feb. 3, 2014 in the journal, JAMA Internal Medicine, says diets high in sugar are linked with increased risks for fatal heart disease, and it doesn't take that much extra sugar to boost the risk, anything more than a 20-ounce Mountain Dew soda a day.
Stories this photo appears in:

CHICAGO — Could too much sugar be deadly? The biggest study of its kind suggests the answer is yes, at least when it comes to fatal heart problems.