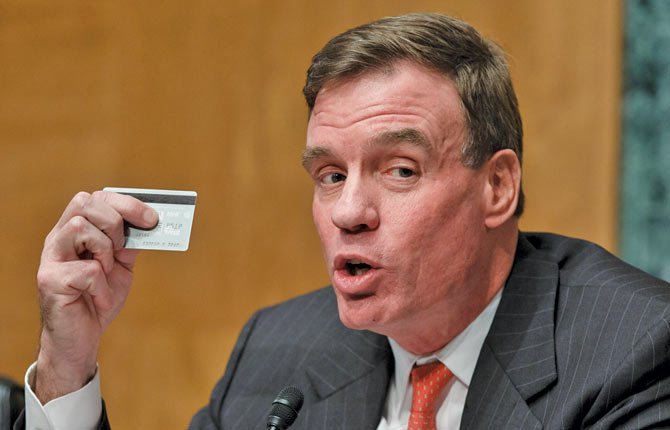 Sen. Mark Warner, D-Va., chairman of the Senate Banking Subcommittee on National Security and International Trade and Finance, displays his personal bank card as he leads a hearing on the recent incidents of mass credit card fraud in Washington. The hearing comes following the theft of consumers' data at retailers such as Target Corp and Neiman Marcus during the holiday shopping season. \

Stories this photo appears in:

WASHINGTON — Banks and big retailers are locked in a debate over the breach of consumer data that gripped Target Corp. during the holiday season. At issue: Which industry bears more responsibility for protecting consumers' personal information?