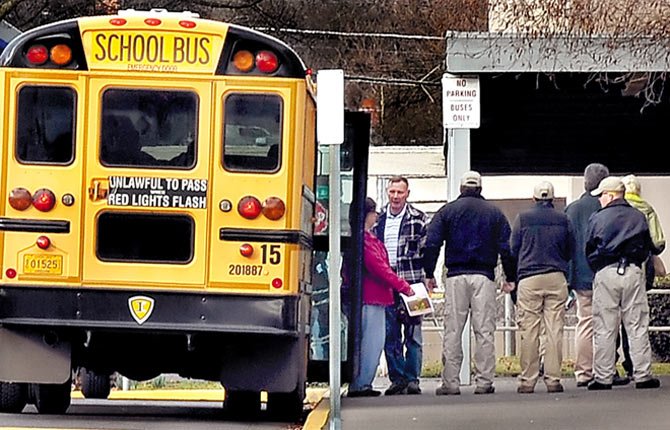 A row of private security guards lines an apparent replacement teacher as she gets off the bus at Medford's Central High School gym Feb. 10 in Medford. Police said about 150 pickets greeted the substitutes as buses hauled them from their motels to Central Medford High School for a review of their credentials and for drug screening.
Stories this photo appears in:

MEDFORD (AP) — Medford schools reopened today with substitutes in the classrooms for striking teachers.