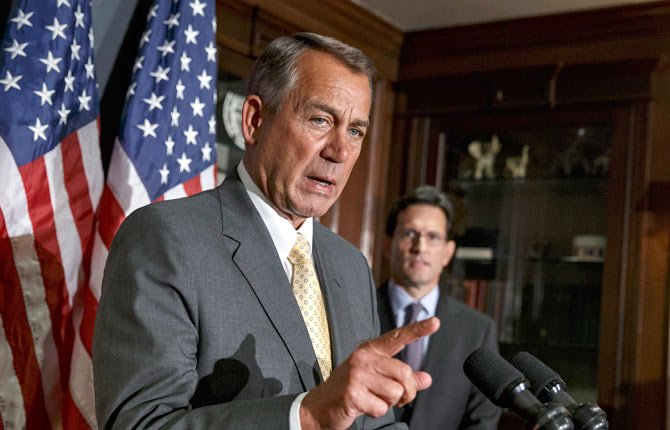 On the day of President Barack Obama's State of the Union address, Speaker of the House John Boehner, R-Ohio, with House Majority Leader Eric Cantor, R-Va., at right, talks with reporters after a GOP strategy session at Republican National Committee headquarters in Washington, Tuesday, Jan. 28, 2014. Eager not to be limited by the legislative gridlock that has plagued the divided Congress, Obama is expected to underscore a go-it-alone strategy where he could bypass lawmakers and use executive actions to achieve his policy proposals.
Stories this photo appears in:

WASHINGTON — House Speaker John Boehner announced Tuesday that the House will vote this week to increase in the government's borrowing cap without any add-ons demanded by Republicans.