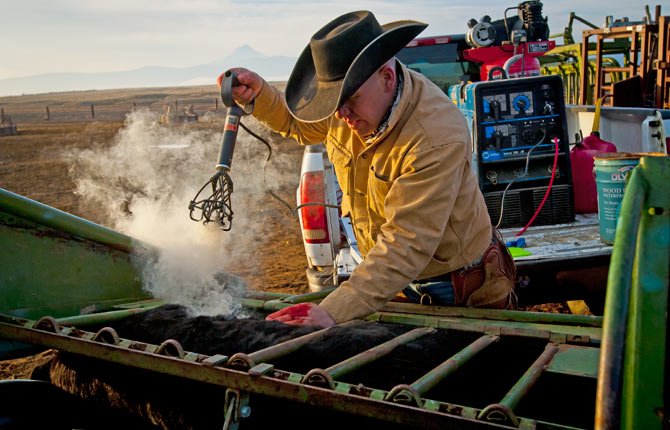 KEITH NANTZ lets smoke from burned hair and hide clear so he can check progress on a brand he is burning on a calf's right rib.
Stories this photo appears in:

Maupin rancher Keith Nantz rides his horse "Dude" into the corral at the Oak Springs Road ranch and dismounts to begin a long day's work in weather that hovers in the low 20s. On the chore list this day is marking three-month-old calves with the Dillon Land and Cattle Company brand.