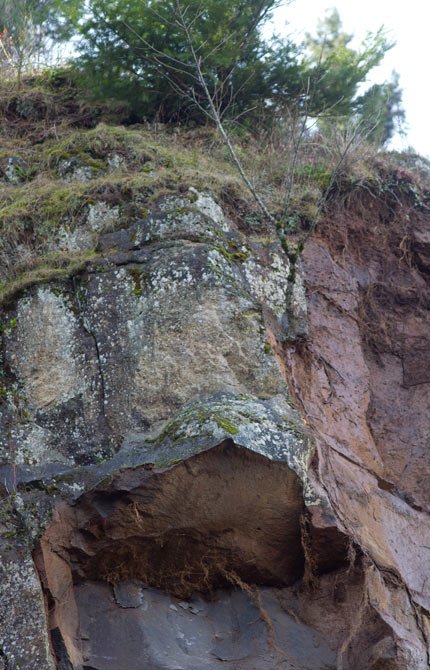 FRESH SCARRING shows where a cliffside gave way three miles west of Hood River, dumping 2,000 cubic yards of rock onto Interstate 84.
Stories this photo appears in:
The decision to close Interstate 84 at Troutdale rather than Cascade Locks was made over traffic concerns, said Dave Thompson, ODOT spokesperson. He explained that when I-84 is closed — during snow events, for example — truckers that are driving through often wait outside the closure area until conditions improve. ODOT did not want truckers to line up in Cascade Locks, he said, since there were comparatively fewer amenities available than in Troutdale.