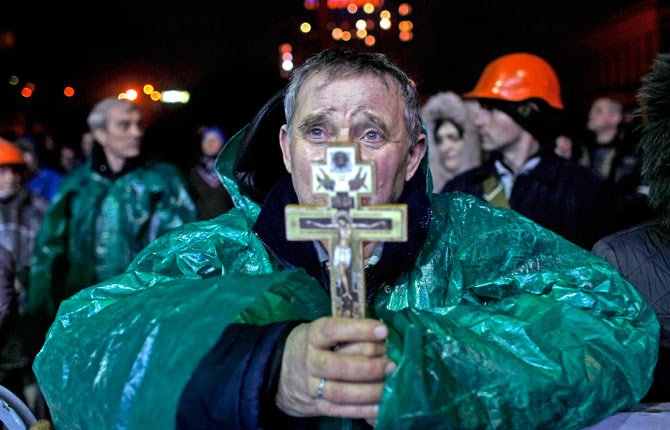 An anti-government protester holds a crucifix as he prays at Independence Square in Kiev, Ukraine, Thursday, Feb. 20. Ukraine's protest leaders and the president they aim to oust called a truce Wednesday, just hours after the military raised fears of a widespread crackdown with a vow to defeat "terrorists" responsible for seizing weapons and burning down buildings.
Stories this photo appears in:

KIEV, Ukraine (AP) — Fearing that a call for a truce was a ruse, protesters tossed firebombs and advanced upon police lines Thursday in Ukraine's embattled capital. Government snipers shot back and the almost-medieval melee that ensued left at least 70 people dead and hundreds injured.