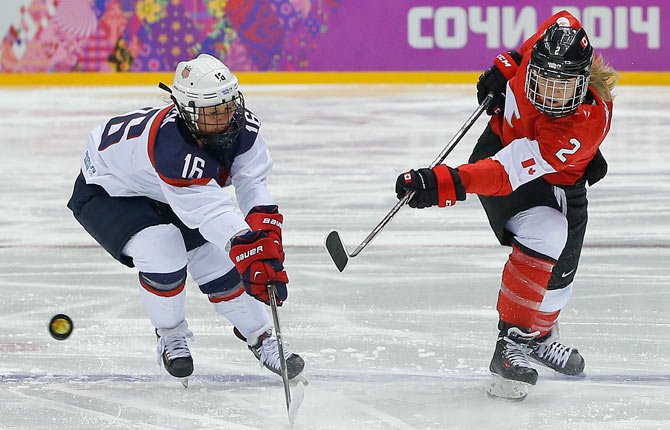 Meghan Agosta-Marciano of Canada (2) shoots against Kelli Stack of the United States (16) during the women's gold medal ice hockey game at the 2014 Winter Olympicstoday in Sochi, Russia. Look for outcome online at www.thedalleschron
icle.com.

Stories this photo appears in:

SOCHI, Russia (AP) — For the first time in Olympic history, France has swept the medals at a Winter Games event.