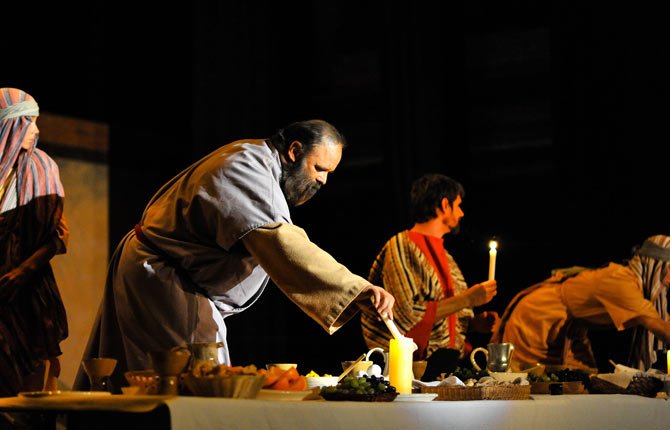 PERFORMERS RECREATE a scene from the Last Supper in a 2013 performance of the Last Days of Jesus.

Stories this photo appears in:

The Last Days of Jesus pageant begins its four-day run Thursday, April 17, at a new location, Calvary Baptist Church, where the Last Supper and Garden scene will be played.

As recently as a few weeks ago, it was looking like the Last Days of Jesus Pageant might not happen this year, a first in its more than 35-year history. But God has provided, said pageant chair Marcus Morgan, and the event — recently beset by a lack of volunteers, money, venues and storage space — is still set to go on as planned.