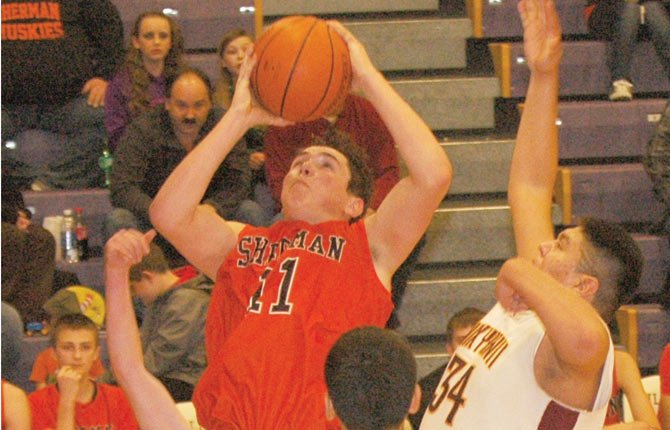 SHERMAN forward Austin Kaseberg (left) muscles up a lay-in during the second half of Thursday's 1A playoff game against Nixyaawii. The Huskies shot 23 percent in suffering a 50-38 loss.
Stories this photo appears in:

The Sherman Huskies were thrust into a meat grinder of a schedule in the final stretch of the season, winning five of their last six games to punch a Big Sky district playoff ticket.