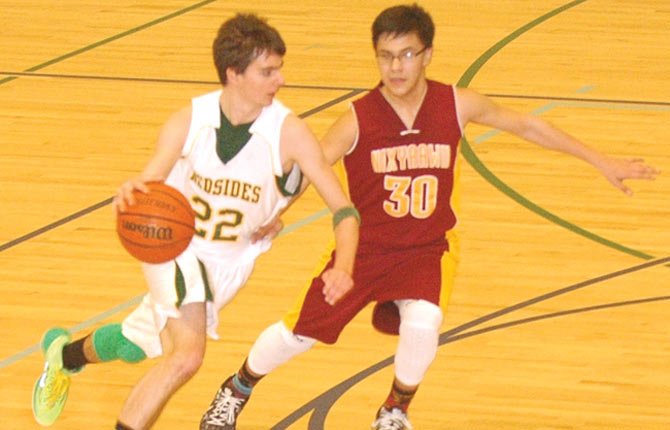 SOUTH WASCO senior David Ocacio (left) dribbles past Nixyaawii's Vaughn Herrera midway through the second half of Saturday's district hoops game at Armand Larive Gym in Hermiston. The Redsides battled back from a late deficit, but could not convert down the stretch in their season-ending 58-57 loss.
Stories this photo appears in:

It is rare that a team gets snake bitten two years in a row on last-second plays that ended a season.