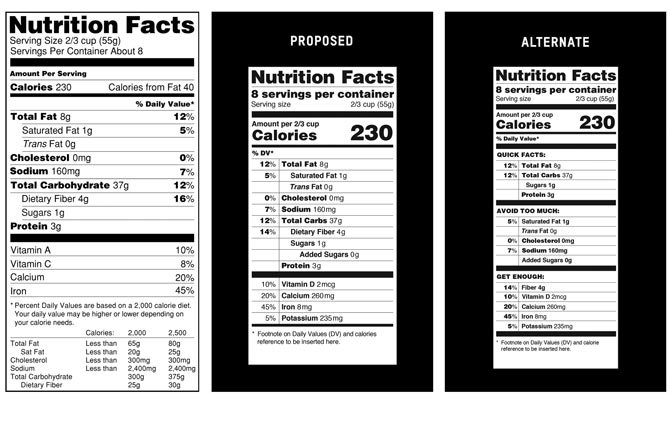 A current food nutrition label, from left, a proposed label and an alternate label. Revamped food nutrition labels would change serving sizes for popular items like ice cream and sodas, make calories listing more prominent, and, for the first time, list any sugars that were added by the manufacturer. The overhaul of the omnipresent 20 year-old label comes as science has shifted.
Stories this photo appears in:

WASHINGTON — Those "Nutrition Facts" labels that are plastered on nearly every food package found in grocery stores are getting a new look.