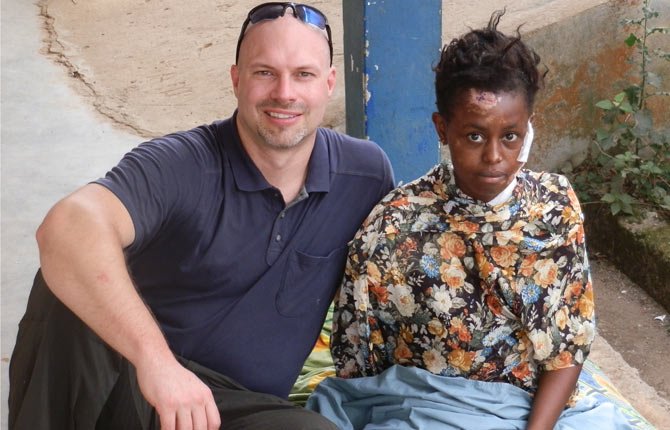 DR. JEFF MATHISEN, a surgeon from The Dalles, is pictured with a patient he operated on in Guinea, Africa who lost a limb in a car crash that killed 18 people. Mathisen has blogged about his three trips to Africa at skopsurgeon.blogspot.com. He and others who are going to Africa April 25 will host a meet-and-greet April 5 from 6 to 9 p.m. at the Riverenza to talk about the Hope Clinic, where he's volunteered in Guinea, and learn about opportunities to serve on medical missions there. Contributed photo
Stories this photo appears in:

Dr. Jeff Mathisen went to Africa the first time to spell a surgeon who needed to take a month off for training and some down time.