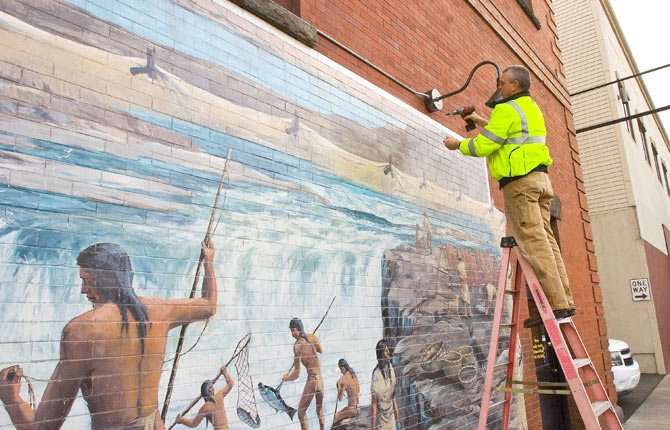 HARLEY FORK, an electrician with Hire Electric, mounts the last of six lights that will soon illuminate this Federal Street mural downtown The Dalles. Lights are currently planned for all four of the murals along Federal. See more about project, A2.
Stories this photo appears in:

The Dalles Mural Society celebrated new lighting installation under way Jan. 2 of some of the first murals commissioned for downtown The Dalles, four in all.