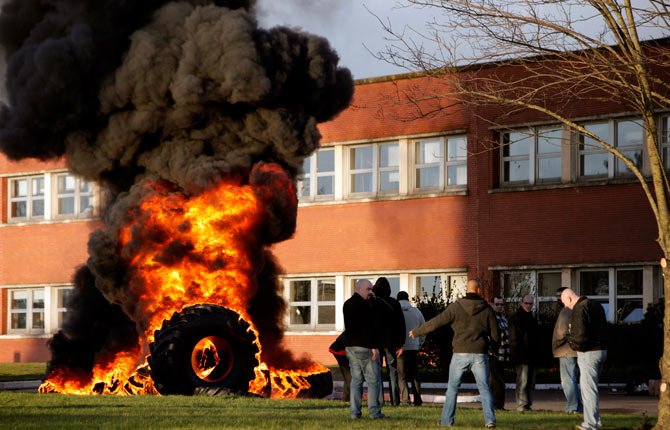 Workers ignite a bonfire of tyres in front of the Goodyear plant in Amiens, northern France, Tuesday, Jan. 7, 2014. Two Goodyear managers held captive by angry French workers were freed Tuesday after police intervened, ending two days of standoff over the factory's bleak future.
Stories this photo appears in:

Managers held captive by angry workers seeking bigger severance packages.