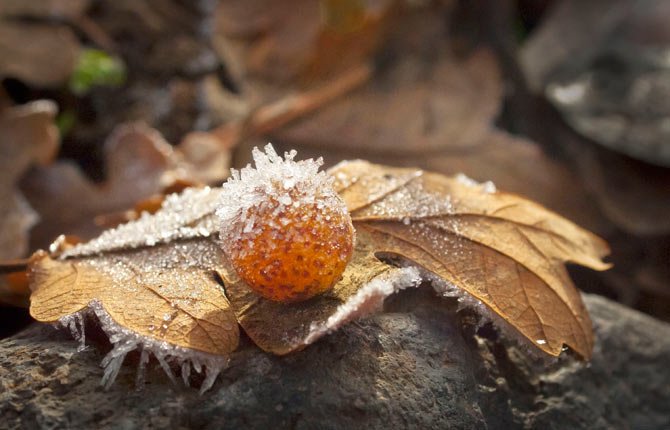 HOAR FROST, beginning to thaw in the morning sun, coats an oak gall in rural Wasco County.
Stories this photo appears in:

Temperatures in Wasco County have begun to warm, but fog continues to freeze overnight in the foothills. For more cold weather photographs, visit the photographer's blog "Eye of the Storm-Gone mobile"