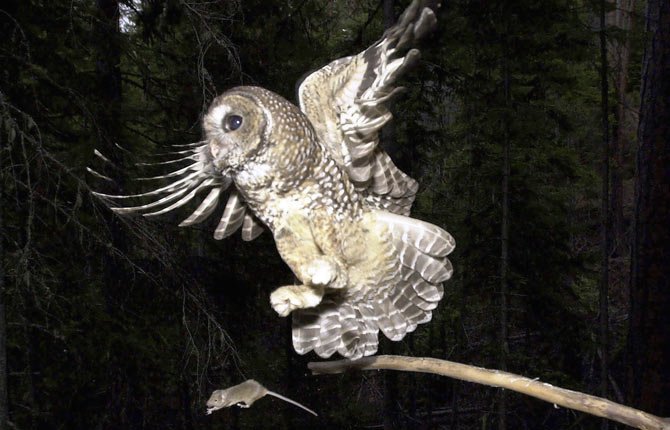 A northern spotted owl, named Obsidian by U.S. Forest Service employees, flies after an elusive mouse that had been sitting on the end of a stick in the Deschutes National Forest near Camp Sherman, Ore., in this May 8, 2003 file photo. The Bush administration's plan for assuring the survival of the northern spotted owl while allowing increased logging in old growth forests has received another bad review.
Stories this photo appears in:

The U.S. just marked the 40th anniversary of the Endangered Species Act, a milestone that inspired Oregon Public Broadcasting's Amelia Templeton to blog about some key ESA debates. These deserve to spur a thorough re-examination of a law that is both still valuable and seriously outdated.