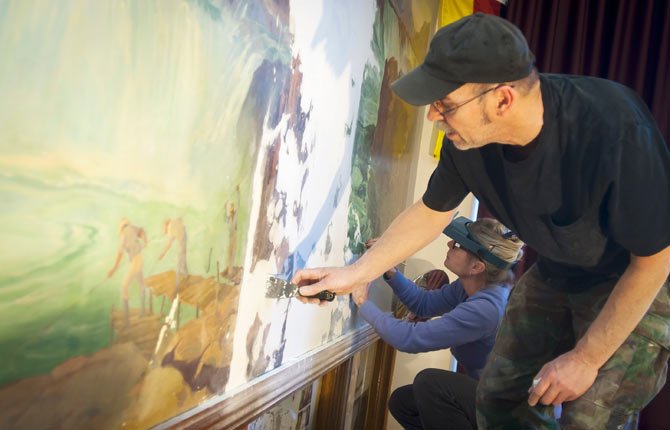 Troy Lucas of Lucas Conservation Lab of Vancouver, Wash., right, works over a patch of plaster where water leakage destroyed a portion of a large mural by Percy Manser at The Dalles Wahtonka library as his assistant, Tina Henderson, carefully cleans plaster away from paint along the edge of the damaged area. The restoration work was completed over the Christmas and New Year holiday.
Stories this photo appears in:

If you attended The Dalles High School anytime after 1946, you're likely familiar with the collection of murals depicting Celilo Falls that have graced the library's westernmost walls for almost 60 years.