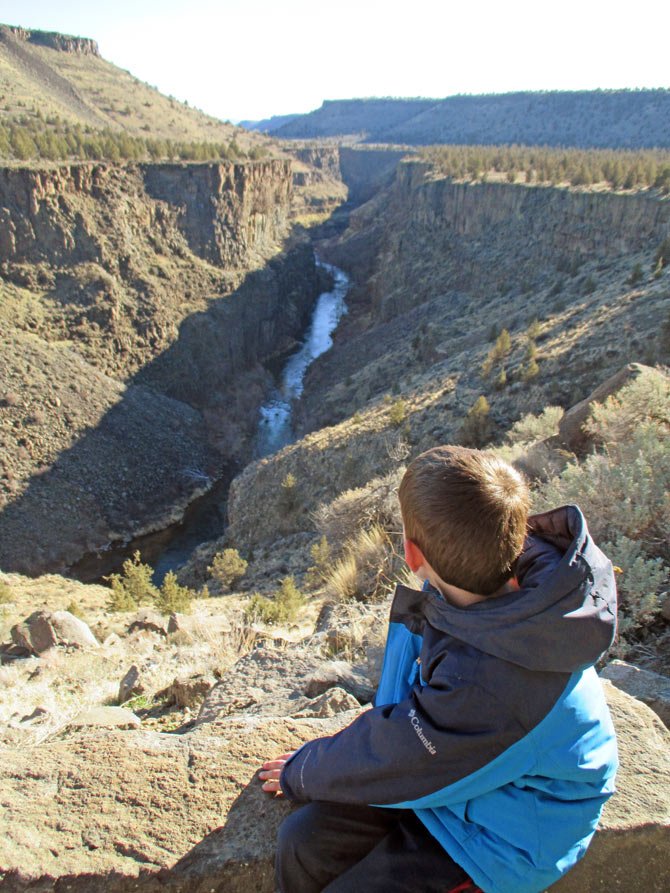 Mason Morical, 5, checks out the view of the Crooked River Gorge from the Opal Canyon Trail Jan. 3 in Jefferson. The Crooked River Gorge is a 300-feet-deep, 4-mile-long gorge that offers some of the most breath-taking desert scenery in Central Oregon.
Stories this photo appears in:

CROOKED RIVER RANCH (AP) — A hike in the Central Oregon desert often requires some patience. It can take some time tromping through the sagebrush to reach the payoff. And sometimes the beauty of the desert is in the eye of the beholder.