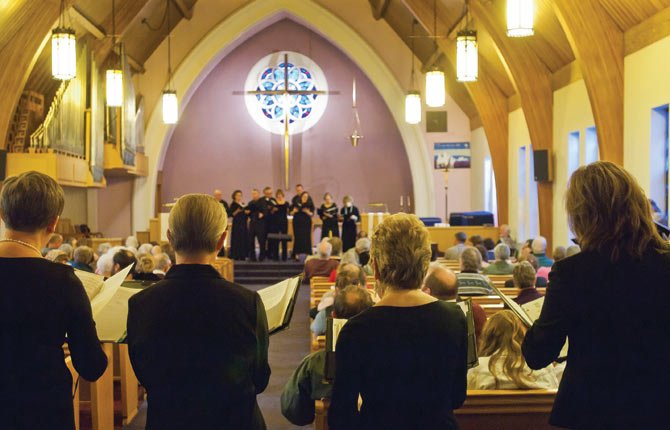 FOUR CHOIRS, arranged on four sides of the audience, perform Domine Deus, a 4-part sacred canon, during a Cascade Singers performance at Zion Luthern Church in The Dalles Jan. 12. The December performance was cancelled due to snow, and featured the Cascade Children's Choir performing holiday songs.
Stories this photo appears in:

Cascade Singers on Sunday.