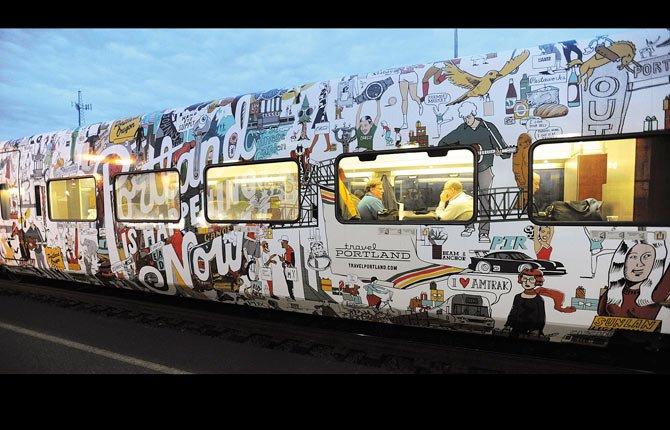 Passengers visit in the bistro car of the Mount Jefferson Talgo train as it waits at the Albany Train Station in Albany. Each train seats 286 passengers and has catering facilities, a bicycle storage car, business class accommodations, electrical outlets and Wi-Fi.
Stories this photo appears in:

ALBANY (AP) — Two new Amtrak trains the state of Oregon bought for more than $38 million with federal stimulus money have begun running between Eugene and Vancouver, British Columbia.