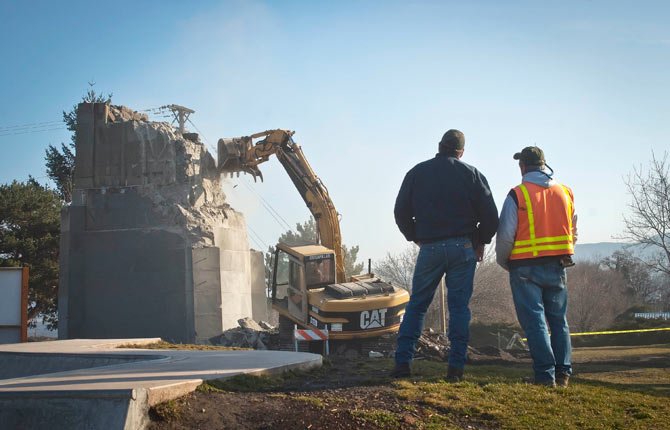 The Lewis and Clark Monument base at Thompson Park, abandoned partially constructed in the 1940s, is demolished by a backhoe Thursday morning, Jan. 15. The Northern Wasco County Park and Recreation board of directors voted approved the monuments removal in March of last year, after the monument was found to not have historical "landmark" status, and thus protection, and no viable proposals for relocating the monument were received.
Stories this photo appears in:

The unfinished base of a proposed Lewis and Clark monument memorial in Thompson Park is being removed.