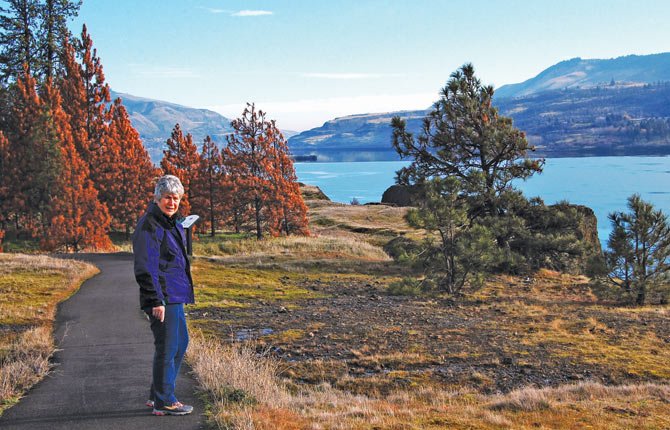 JANET TSCHANZ stands on a paved, universal access trail leading to stellar Columbia Gorge vistas, just one choice in the 30-mile trail system stretching between Catherine Creek and Coyote Wall. Trails to meet all levels of fitness and skill are among the choices.
Stories this photo appears in:

It's been a tough year to have much enthusiasm about going outside. For us that seldom happens, but this winter the skiing has been awful. On top of that, most days at lower elevations were nothing but dreary and the bald eagles were pretty much a no-show. Last Monday we hit the wall; we had to get out of the house or we would go nuts.