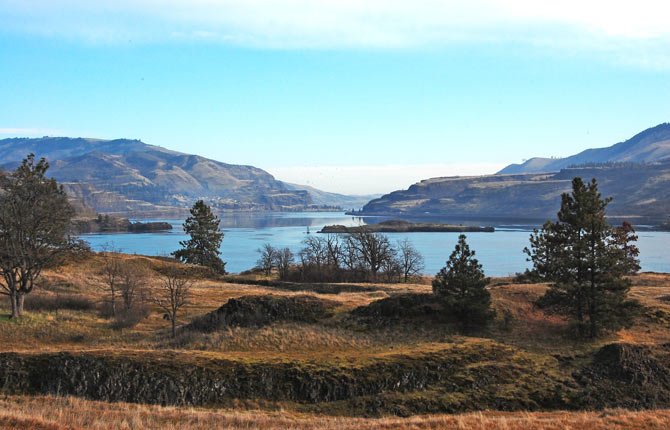 A view of the Columbia River from the universal access trail at Katherine Creek.
Stories this photo appears in:

It's been a tough year to have much enthusiasm about going outside. For us that seldom happens, but this winter the skiing has been awful. On top of that, most days at lower elevations were nothing but dreary and the bald eagles were pretty much a no-show. Last Monday we hit the wall; we had to get out of the house or we would go nuts.