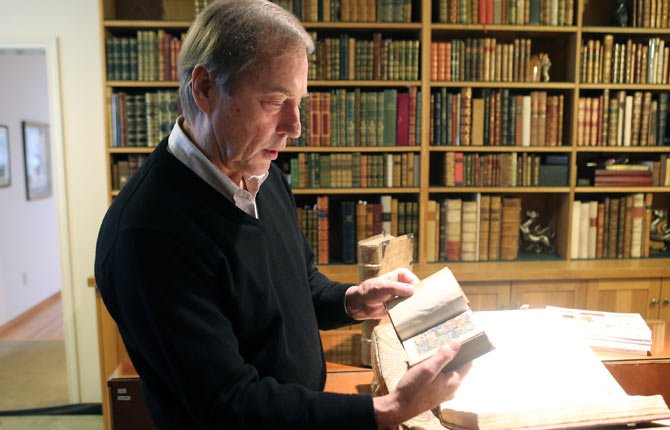 PHILLIP J. PIRAGES holds one of the items in his collection on antiquarian books, in McMinnville. Hidden in a rural area west of the city, Pirages has quietly built a reputation as one of the nation's foremost dealers of antiquarian books. His collection includes books and manuscripts more than a millennium old.

Stories this photo appears in:

MCMINNVILLE (AP) — Phillip J. Pirages sells books from his home office off a country road beyond McMinnville. It's not a high-traffic location, but then again you're unlikely to be his customer unless you have several thousand dollars — maybe tens of thousands of dollars — to spend.