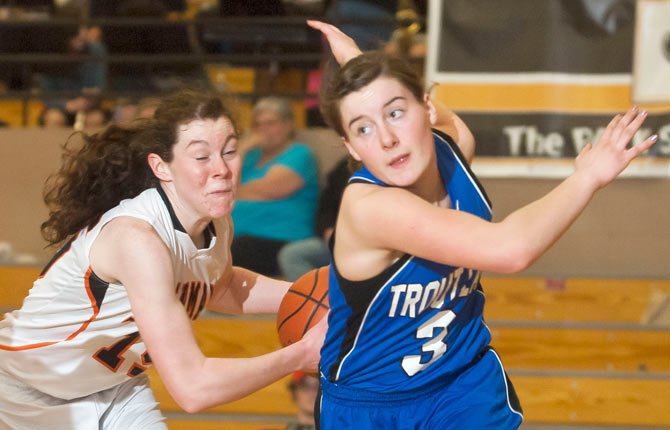 Sherman'S Megan McKinney, left, snags a rebound from Trout Lake's Beyyine Ozkan during the second half of Tuesday's game in Moro. McKinney scored 10 points and the Huskies used the first three frames to cruise past Trout Lake by a 50-36 score.
Stories this photo appears in:

Sherman gets a pair of wins Saturday in home debuts against 4A Mac-Hi

Basketball is a game of adjustments. After Trout Lake struck first blood with a 14-10 run through first quarter of play, the Sherman Huskies made the proper moves on the hardwood and added some extra defensive intensity for a run of 19-5 in the second quarter on their way to a 50-36 victory Tuesday in non-league girl's basketball play in Moro.