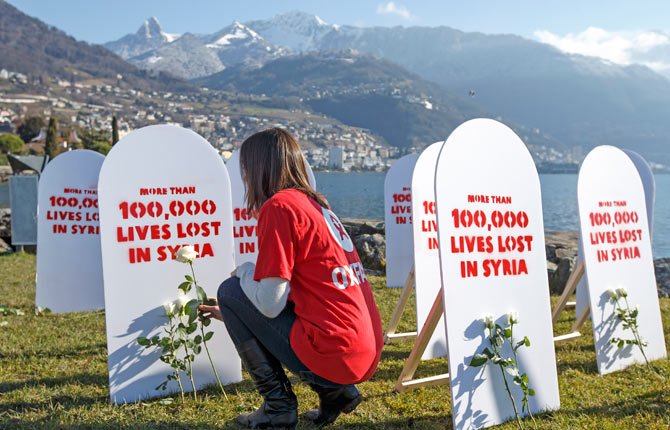 A member of the Oxford Committee for Famine Relief, "Oxfam", puts a white rose on symbolic gravestones, on the opening day of the Geneva II peace talks on Syria, in Montreux, Switzerland, Jan. 22. Representatives of Syrian President Bashar Assad, a divided opposition, world powers and regional bodies started the peace conference.
Stories this photo appears in:

MONTREUX, Switzerland — Furiously divided from the start, representatives of Syrian President Bashar Assad and the rebellion against him threatened Wednesday to collapse a peace conference intended to lead them out of civil war.