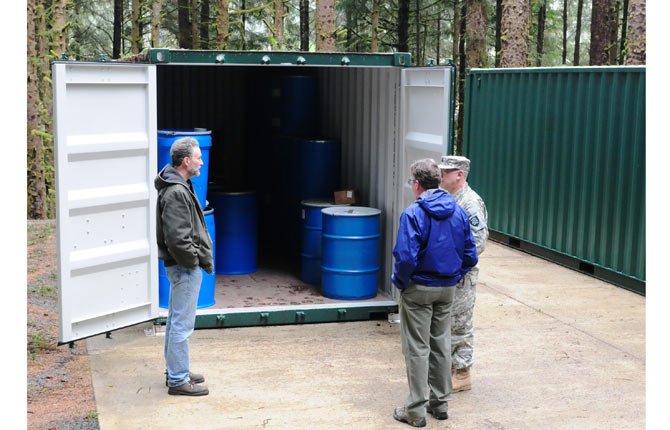 Barrels inside tsunami preparedness containers in Cannon Beach contain emergency items for local residents. The containers include family cache items, medical, administrative, and tool chest support containers as well as tourist, employee and visitor kits. The containers sit at approximately 100 feet, 20 feet above what earthquake experts believe to be the maximum tsunami inundation zone in Cannon Beach and other areas along the Oregon Coast.
Stories this photo appears in:

Sunday marks the anniversary of the great Cascadia Subduction Zone earthquake that shook the Pacific Northwest on Jan. 26, 1700.