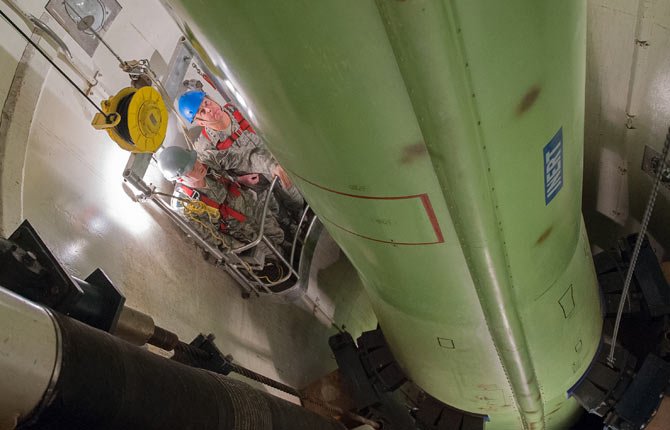 Air Force Chief of Staff Gen. Mark Welsh, right, and Tech. Sgt. Justin Richie, a 341st Maintenance Operations Squadron team trainer, ride in a work cage on Nov. 20, 2012, inside the T-9 maintenance trainer at Malmstrom Air Force Base, Mont.
Stories this photo appears in:

WASHINGTON — In taking a deep look at trouble inside U.S. nuclear forces, Defense Secretary Chuck Hagel is searching for the root causes of recent Air Force missteps but also for ways to make the nuclear warrior's job more attractive at a time when the military has turned its attention away from such weapons.