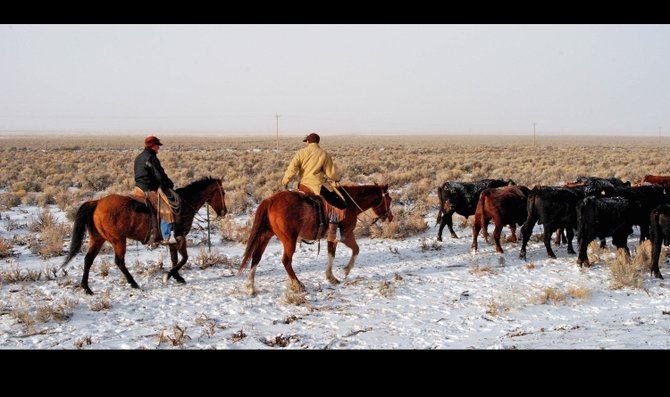 A pair of buckaroos trail a bunch of young bulls through the Catlow Valley on the Roaring Springs Ranch near Frenchglen. The Farm Bill moving through Congress would restore disaster assistance to ranches in southeastern Oregon that lost cattle and grazing to massive wildfires.
Stories this photo appears in:

WASHINGTON — The farm bill moving toward approval in Congress includes a one-year extension of a federal program that compensates rural counties for federal lands they can't tax. About 1,900 local governments — mostly in the West — received a total of $400 million last year under the program, known as Payment in Lieu of Taxes or PILT.