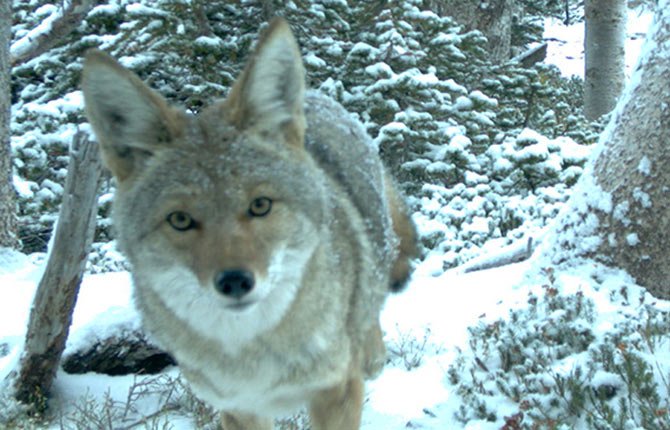 A COYOTE IS photographed by one of the Cascades Carnivore Project's remote cameras high on the north side of Mount Adams. With support from an Oregon Zoo Foundation Future for Wildlife grant, the project aims to shed light on predator populations in this fragile alpine ecosystem.

Stories this photo appears in:

PORTLAND — Between Washington's Mount Adams and Highway 2 east of Seattle lies a swath of wilderness with little road access and lots of pristine habitat: a haven for rare, high-altitude predators.