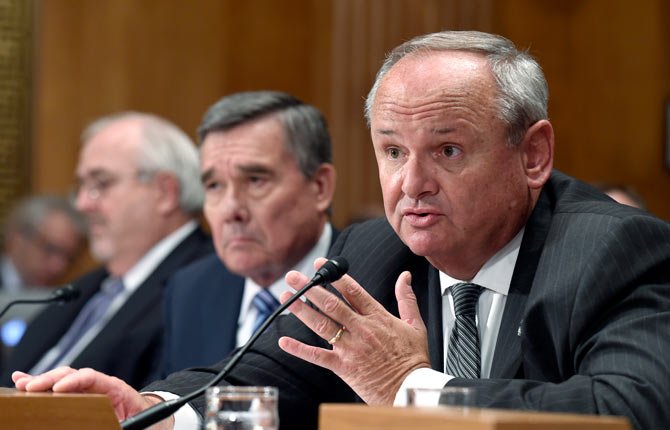 U.S. Immigration and Customs Enforcement Principal Deputy Assistant Secretary Thomas Winkowski, right, seated next to as Federal Emergency Management Agency administrator Craig Fugate, left, and U.S. Customs and Border Protection commissioner Gil Kerlikowske, center, testifies on Capitol Hill in Washington, Wednesday, July 9, 2014, before the Senate Homeland Security and Governmental Affairs Committee hearing on the problems with the increased rise in apprehensions at the Southern border. Top Obama administration officials told senators Wednesday they're struggling to keep up with the surge of immigrants at the Southern border.
Stories this photo appears in:

WASHINGTON (AP) — Senate Republican leader Mitch McConnell blamed Obama administration policies Thursday for the sudden arrival of tens of thousands of unaccompanied minors at the southern border and said the president's emergency spending request amounted to more of the same.