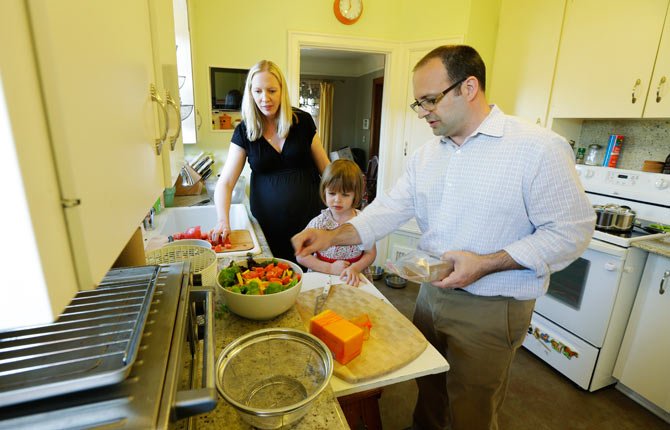 In this July 2, 2014 photo, Ryan Carson, right, cooks dinner with his wife, Jenny Roraback-Carson, left, and their daughter Clara, 3, at their home in Seattle. The Carsons are one of many would-be home sellers across the country who have mortgage rates so low, it doesn't make financial sense to sell their homes, even if they need more space, a trend which limits the supply of homes and can contribute to slower home sales.
Stories this photo appears in:

WASHINGTON (AP) — Would-be home sellers across the country are grappling with a once-in-a-lifetime problem: They have mortgage rates so absurdly low it would hurt them financially to sell.