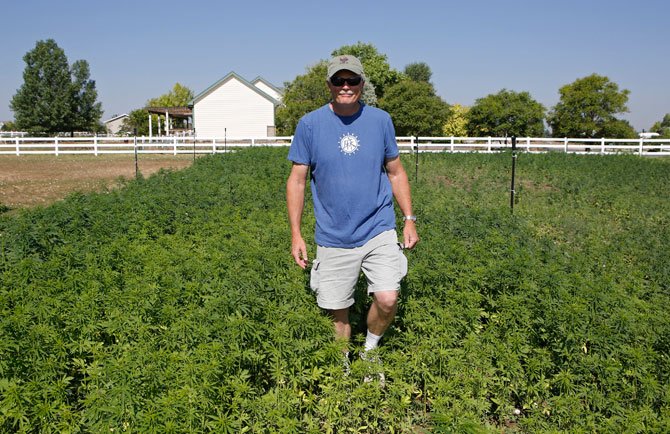 Jim Denny of Brighton, Colo., inspecting the growth of a field of hemp on his property on July 3. Denny learned the hard way that he needed neighbors' permission before growing hemp.
Stories this photo appears in:

DENVER (AP) — Pot may be legal in some states — but the neighbors don't have to like it.