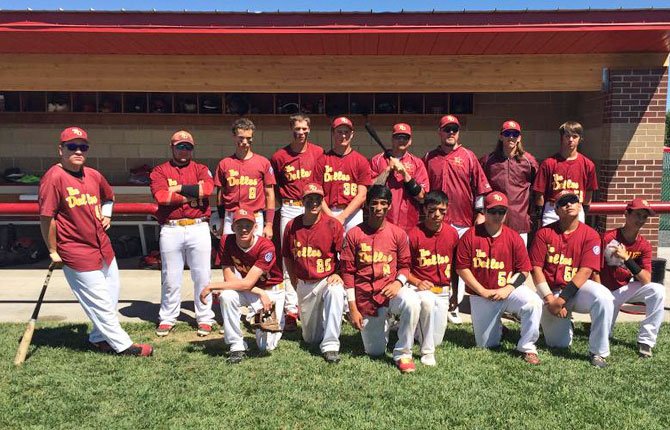 THE DALLES 15U Babe Ruth All-Star players gather around for a group shot moments before taking the field for Babe Ruth State Tournament semifinal play Saturday in Ontario. In six state contests, The Dalles outscored its opponents by a 65-12 margin, capturing the crown after an 11-1 triumph over Union County in the final Saturday. Both TD and Union County will next head out to Baker City starting Monday at the Regional Tournament looking for an opportunity to secure a World Series berth at Longview, Wash.
Stories this photo appears in:

From a solid pitching output by Dylon Jinkins in the first game, a heroic effort by injured ace Tyler Westin, to a semifinals comeback Saturday and an game-ending, state-title clinching acrobatic stab by catcher Denzel Arellano, there was nothing going to stop the 15U freight train known as The Dalles All Stars.