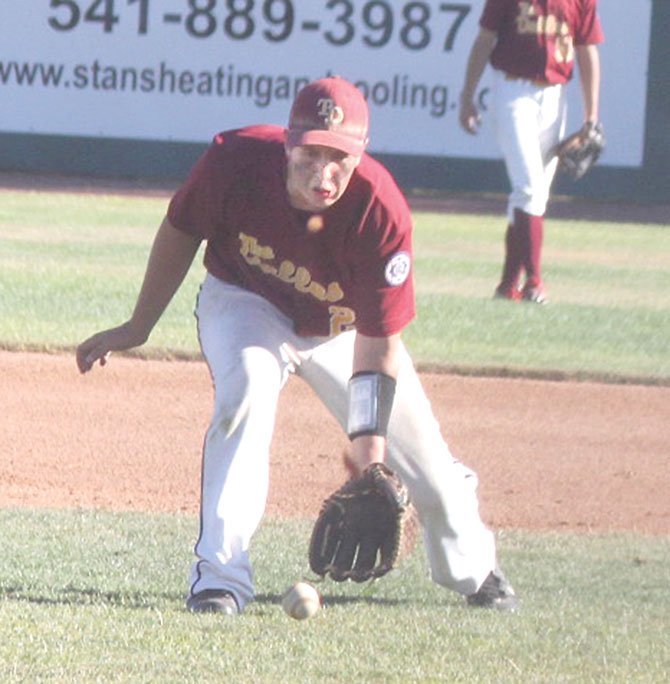 THE DALLES 15U All-Star third baseman Aaron Maney charges and scoops up a slow roller in the infield during Babe Ruth State Tournament action in Ontario. Saturday, TD notched wins of 9-6 and 11-1 to capture the state crown and advance to the regional tournament next week in Baker City.
Stories this photo appears in:

From a solid pitching output by Dylon Jinkins in the first game, a heroic effort by injured ace Tyler Westin, to a semifinals comeback Saturday and an game-ending, state-title clinching acrobatic stab by catcher Denzel Arellano, there was nothing going to stop the 15U freight train known as The Dalles All Stars.