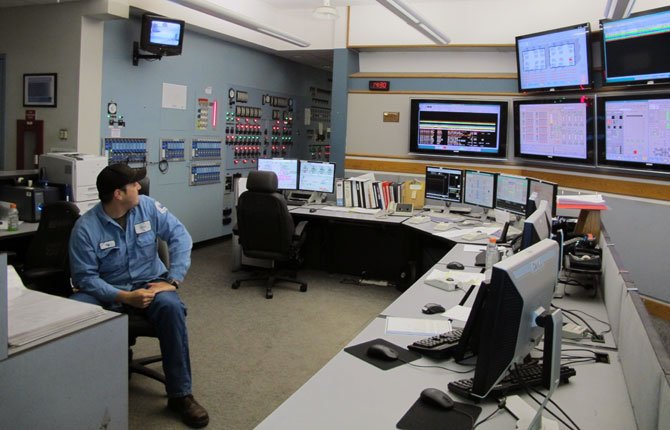 Boardman Coal Plant technician Paz Barratta operates the control room June 18 in Boardman. The plant is scheduled to close in 2020. The end of coal here will help Oregon meet the Obama administration's latest proposal to slash pollution blamed for global warming. If all goes according to plan for global energy conglomerate Amber Energy, coal will still arrive in Boardman but instead of feeding the coal plant, it would be shipped to Asia.

Stories this photo appears in:

BOARDMAN — The largest power plant in Oregon, the Boardman Coal Plant, sat idle one day earlier this summer, "cold steel" in industry parlance, its dirty power no longer wanted on an electricity grid that is becoming greener.