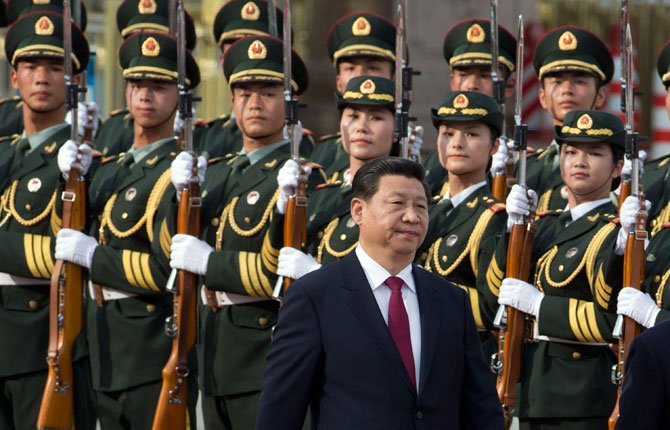 Chinese President Xi Jinping walks near a guard of honor June 27 at a welcome ceremony for Myanmar President Thein Sein in Beijing, China. Since being appointed party leader in late 2012, Xi has moved aggressively to wage an offensive against liberal, Western ideas. Advocates for official transparency and a fairer society have been jailed. Despite Xi's depiction of China as a "peaceful, amiable and civilized lion," the country's moves have so far only set off alarms across the region and pushed other Asian countries to seek backup from Washington.

Stories this photo appears in:

BEIJING— A mob armed with knives rampaged through part of China's volatile northwestern region of Xinjiang and police responded with gunfire, leaving dozens of people dead in the latest violence blamed on Islamic militants, state media reported Tuesday.