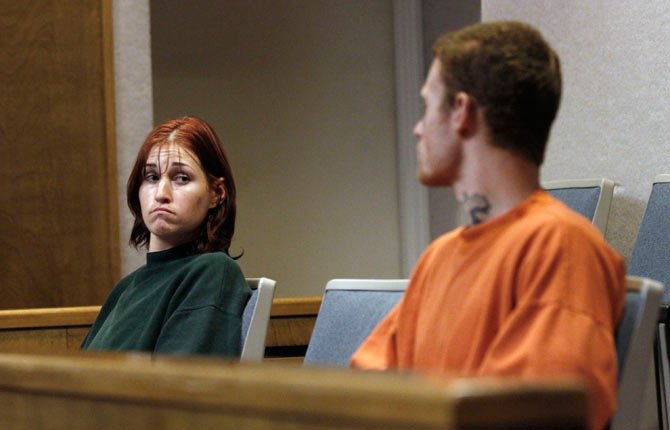 FILE - In this Oct. 11, 2011 file photo, Holly Grigsby, left, looks at her boyfriend, David "Joey" Pedersen, during an appearance in Yuba County Superior Court in Marysville, Calif. On Tuesday, July 15, 2014, a federal judge in Portland, Ore. sentenced Grigsby to life in prison for her role in a Pacific Northwest killing spree that authorities say was part of a white supremacist scheme. Pedersen is scheduled to be sentenced in August 2014.
Stories this photo appears in:

PORTLAND, Ore. (AP) — A 32-year-old woman has been sentenced to five years of probation for helping a couple get rid of a victim's vehicle during a three-state killing spree.