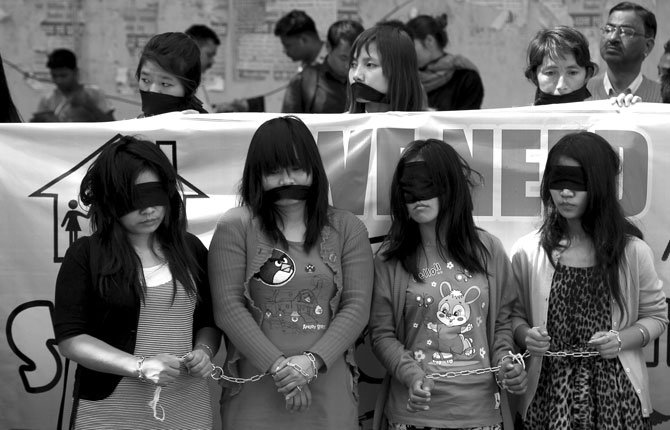 Myanmarese refugee women handcuff, blindfold and cover their mouths with black cloths during a protest on International Women's Day in New Delhi. Myanmarese in Delhi alleged their government used forms of violence against women as weapons of war.
Stories this photo appears in:

We see it nearly every day in the news headlines: Schoolgirls abducted in Nigeria. Gang rape in India. Sexual violence in war zones. Shooting sprees targeting women.