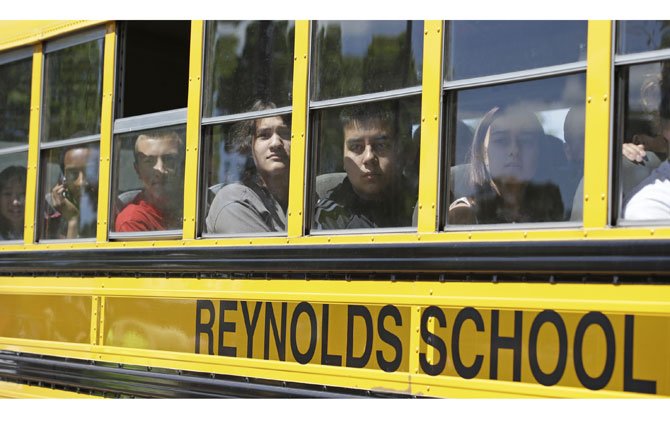 Students look for family members after arriving at a shopping center parking lot in Wood Village, Ore., after a shooting at Reynolds High School Tuesday, June 10, in nearby Troutdale. A gunman killed a student at the high school east of Portland Tuesday and the shooter is also dead, police said.
Stories this photo appears in:

TROUTDALE, Ore.— They stopped in fire lanes, on medians, in spaces so tight one man wedged his sedan between two cars and climbed out of his sun roof. They double-, triple- or quadruple-parked, spilling into driveways and crosswalks, disregarding every traffic law.