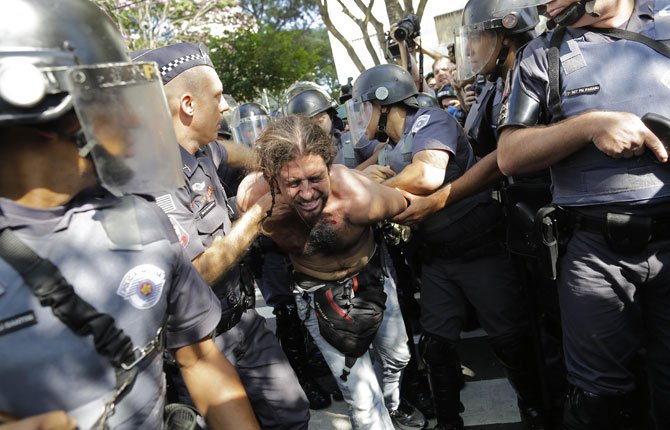 A protester is detained by police during a demonstration by people demanding better public services and against the money spent on the World Cup soccer tournament June 12 in Sao Paulo, Brazil. Brazilian police clashed with anti-World Cup protesters trying to block part of the main highway leading to the stadium that hosts the opening match of the tournament.
Stories this photo appears in:

RIO DE JANEIRO — Firefighters in the World Cup city of Natal said they were concerned about some safety problems in the stadium set to host a World Cup match on Friday even as a bus strike in the city forced officials to scramble to find alternative transportation for some fans.