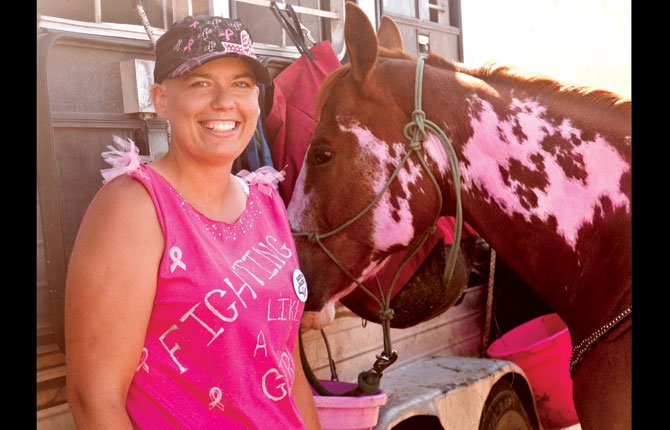 T.J. Miles poses with her horse Apache, wearing a T-shirt she and friends decorated for the fundraising Turning for Ta-Tas event June 8 at the Stage Stop Arena on Eightmile Road. The event was a benefit to allow Miles to continue barrel racing, despite a breast cancer diagnosis. Most of the entrants were dressed in pink, the breast cancer awareness color.
Stories this photo appears in:

The crowd is quiet as T.J. Miles lines up for her sprint into the arena.