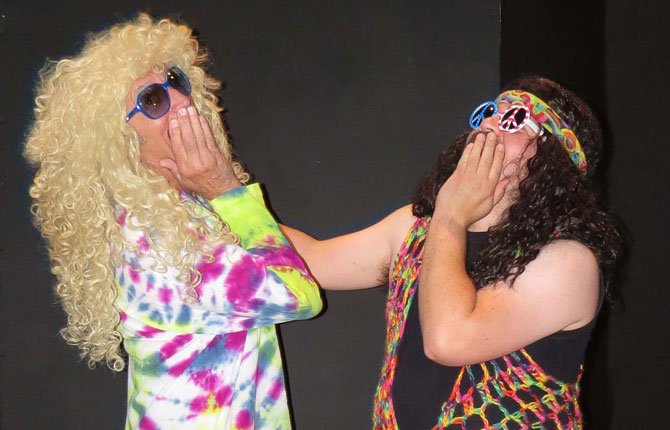 DENNIS MORGAN, left, and Dave Owens star in the Theatre Company of The Dalles production of "Red, White and Tuna," as it continues at The Dalles Civic Auditorium June 27, 28, July 3 and 5, at 7:30 p.m. A matinee is planned for Sunday, June 29, at 2 p.m. "Red, White and Tuna" is the third in a series of comedic plays (preceded by "Greater Tuna" and "A Tuna Christmas" and to be followed by "Tuna Does Vegas"), each set in the fictional town of Tuna, Texas, the "third-smallest" town in the state. An affectionate comment on small-town, southern life and attitudes, the plays are also a withering satire of the same. The plays are notable in that two men play the entire cast of over 20 eccentric characters of both genders and various ages. Tickets are $12 for adults, $10 for seniors (over 61) and $10 for students. Advance tickets are available at Klindt's Booksellers in The Dalles.Call The Theatre Company of The Dalles at 541-370-2513 for more information.
Stories this photo appears in:

Arts and entertainment calendar from June 26, 2014.