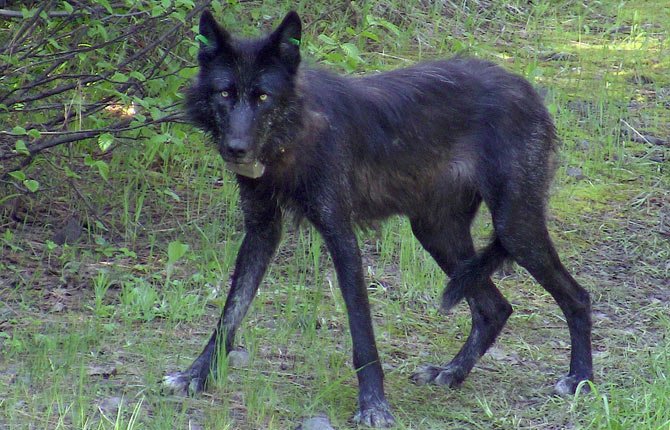 On June 10, 2012, ODFW trapped OR-13, a two-year-old wolf of the Wenaha pack, and fitted it with a GPS radio-collar. The black female weighed 85 pounds and was captured in the Wenaha Wildlife Management Unit.
Stories this photo appears in:

Whether dwelling in a cubicle farm or on the open range, stress can be a major contributor to adverse health issues. In human beings, it can contibute to heart trouble, weight gain, sleep deprivation, high blood pressure, anxiety and a host of other problems.

Wolves are expected to establish packs in central Oregon