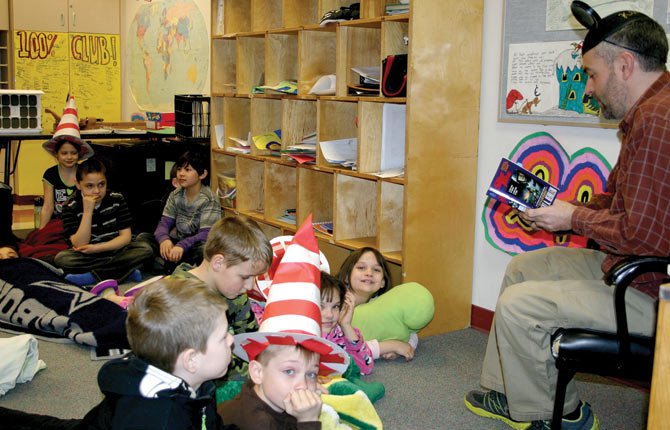 IN DAN MCDONALD'S third grade class at Dallesport Elementary, he said students had been reading Dr. Seuss books for weeks before dining on real green eggs and ham March 3 in celebration of Read Across America Day, observed on or near Dr. Seuss' birthday (March 2). According to McDonald, it served as a fun-filled "pajama reading day" for students, before which they also had the opportunity to make Seuss-inspired striped hats in art class and had been encouraged to come to school wearing them, along with their comfiest pajamas to add to the air of festivity.

Stories this photo appears in:

IN HONOR OF Dr. Seuss' birthday, schools around the Mid-Columbia and around the world celebrate Read Across America Day Monday, March 3.