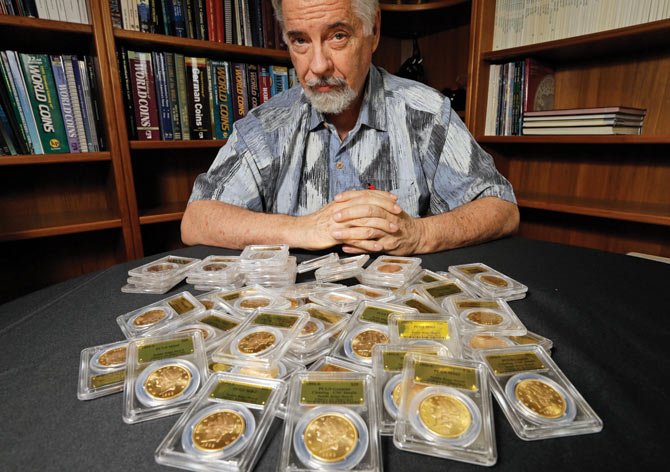 David Hall, co-founder of Professional Coin Grading Service, poses with some of 1,427 Gold-Rush era U.S. gold coins, at his office in Santa Ana, Calif., Tuesday, Feb. 25. A California couple out walking their dog on their property stumbled across the modern-day bonanza: $10 million in rare, mint-condition gold coins buried in the shadow of an old tree.

Stories this photo appears in:

LOS ANGELES (AP) — Word last week that a Northern California couple found $10 million in gold coins while walking their dog has set off a Gold Rush of theories over who left behind all that loot.