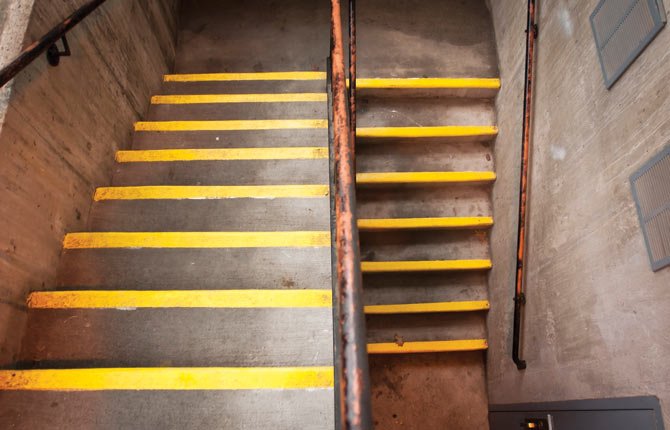 This outdoor stairway is the only covered route between the two floors of Mid-Columbia Senior Center in The Dalles.
Stories this photo appears in:

Mid-Columbia Senior Center is seeking community funding to cover the cost of installing a much-needed elevator to their existing facilities at 112 West 9th Street, The Dalles. According to Senior Center board member and chairman of the elevator committee Joan Silver, the project is both "absolutely necessary" and one that has been in the works for a long time.